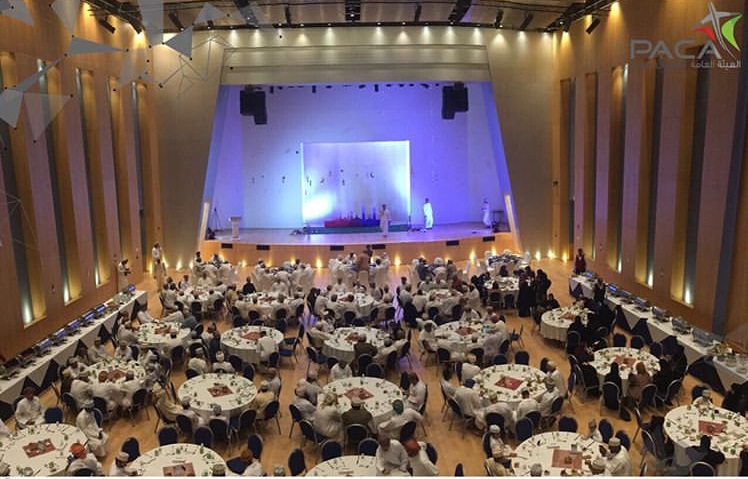 Our policy: Terms and conditions of booking Multipurpose hall
Bookings are only accepted electronically. And that by filling up the form and sends it by An E-mail: reservation@paca.gov.om
Kindly book in advance by an enough period of time to ensure the availability of the hall.
Finance charges are imposed on the hall and non-fundable.
The hall is dedicated for the use of formal internal and external events.
Kindly fill out the basic data (*) to ensure accepting your request.
Pay the fees before the reservation date.
The priority is given to the applications that have been received first.
In case of cancellation, please notify us immediately before 48 hours.
Please notify us immediately in the case of exceeding the reservation length for an extra day.
Please keep the cleanliness of the hall.
Please keep restrict with calm and order during the reservation period.
CAA does not provide additional electronic devices.
CAA is not responsible for any loss of personal property.
Kindly use the hardware/ furniture and rationalization of energy consumption during reservation period.
Please inform us for the need of technical service (Internet, projector, lights…) / maintenance.
In case of losing or destroying CAA's properties, the renters are responsible for paying the compensation / Fees reform.
CAA's administration apologizes for the acceptance of booking s in case of disruption of the lows and regulations.
For more information please contact us: 24354234/112