The authority issues a permit for a new air operator in public aviation for "AL Sharqiya Aviation"
26 January 2020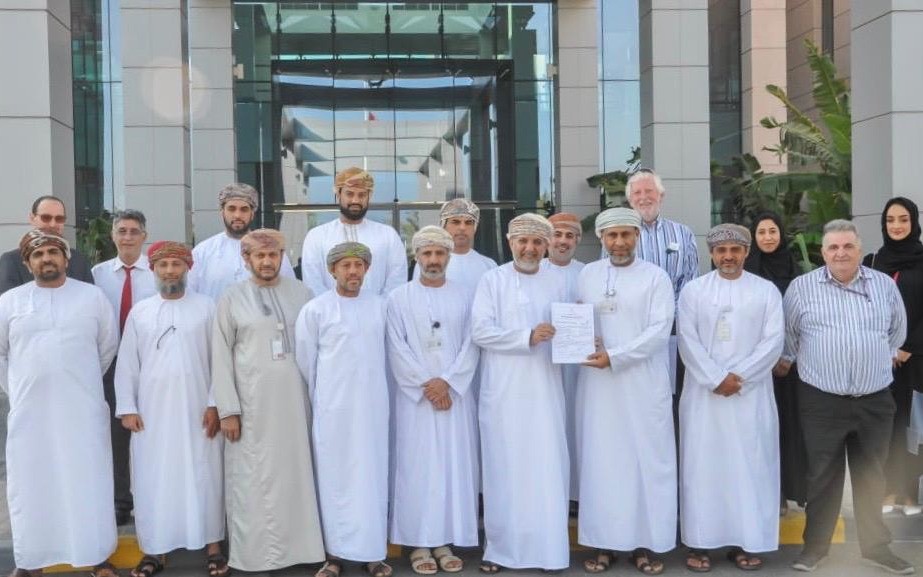 Within the framework of the efforts of the Civil Aviation Authority in support of and enriching the aviation system in the Sultanate by providing various air transport services by the private sector and stimulating the studied expansion of the activities of national carriers internally and regionally in accordance with approved standards, the Civil Aviation Authority issued on Thursday, January 23 a new air operator for AL Sharqiya Aviation and delivered it to the company at the headquarters of the authority, thereby authorizing the inauguration of a new national public aviation, which is the first of its kind according to a license that qualifies it to provide its services inside and outside the Sultanate to join the current national air operators, which contributes to support the development in the aviation industry in the Sultanate.
His Excellency Dr. Mohammed bin Nasser Al-Zaabi, President of the Authority, on the important role that the Authority plays in advancing the 'aviation sector in the Sultanate of Oman and its support to other vital sectors in order to achieve further progress for the Sultanate and continue to thrive under the wise leadership of His Majesty Sultan Haitham bin Tariq - may God protect and preserve him - His Excellency also expressed his thanks and appreciation for the efforts of the work team of the General Directorate of Civil Aviation Regulation represented by the specialized team in the Air Safety Department who took over the past period the work of licensing the new national company after completing the technical procedures and passing the operational requirements and Test flights include it under the supervision of specialists in the presence of the body, and to verify the readiness of the company to start flight operations.
It is worth noting that the AL Sharqiya Aviation now intends to start providing its air services' using an Airbus H125 helicopter that accommodates five passengers, after obtaining the air operating license from the authority, which enables it to start its commercial services. In addition, AL Sharqiya Aviation is a qualitative addition that will support the tourism sector in the Sultanate of Oman through its 'cruise trips' to distinct destinations throughout the Sultanate. Moreover, AL Sharqiya Aviation is expected to contribute to strengthening the logistics sector and other sectors in the Sultanate.
Rate our content