CAA participates in the extraordinary general meeting of GCC Civil Aviation Executive Committee
27 April 2020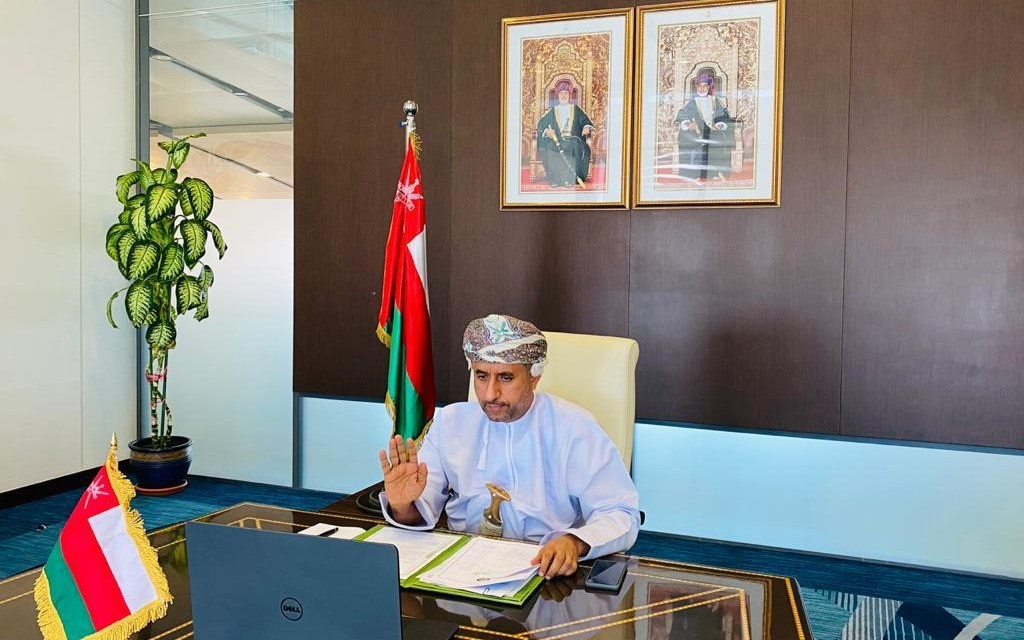 The Sultanate was represented by the Executive President of CAA, Dr. Mohammed bin Nasser bin Ali Al Zaabi, in the extraordinary general meeting of GCC Civil Aviation Executive Committee for the Arab Gulf States that was held via video conference.
The meeting aimed at coordinating the efforts of the GCC states to deal with the effects of the Corona pandemic (Covid19) on the civil aviation sector, and exchange information on the negative economic and operational effects inflicted by the pandemic on this vital division.
Furthermore, the Committee considered the implications of the pandemic and its impact on the Gulf civil aviation sector and the necessary collaborative actions that must be taken as a whole. These included, exchanging information, mechanisms and measures taken at Gulf airports, and proposing appropriate solutions to support national efforts to limit the spread of the virus in air transport of the GCC countries as per World Meteorology Organization (WMO) and International Civil Aviation Organization (ICAO) regulations.
The meeting also discussed the best ways to mitigate the impact of the Corona pandemic on airlines in GCC countries and to cooperate to create the appropriate conditions for the gradual return of its civil aviation activities in line with the decisions and procedures of each country. Another highlight was the Committee's decision to study the effects and legal consequences of the coronavirus pandemic and its impact on the laws, agreements and international treaties regulating civil aviation and its sectors once the pandemic receded.
CAA has already established procedures for business continuity to regulate the various activities of civil aviation during the pandemic, and prepared a recovery plan, detailing an organized gradual return of activities in the civil aviation sector of the Sultanate and in accordance with the requirements of civil aviation regulations, rules and recommendations of ICAO. The plan consists of three levels that include all those that comprise the Sultanate's aviation sector, and so a proposal has been submitted concerning the first level to the Supreme Committee. The Committee is in charge of researching the mechanisms to deal with the developments and spread of coronavirus, and it is the authority concerned with making the decision for resuming air traffic in the Sultanate or not.
Finally, in the framework of GCC countries preventive and precautionary measures, and in response to the gravity of the coronavirus, and in compliance with the instructions issued by WHO, all incoming and outgoing flights to and from GCC airports have been suspended. An exception to this restriction, however, was GCC citizens returning flights, and the essential air cargo flights that carried food commodities, basic materials and medical equipment.
Rate our content