Visit of Arab Ambassadors to the Public Authority for Civil Aviation
12 April 2019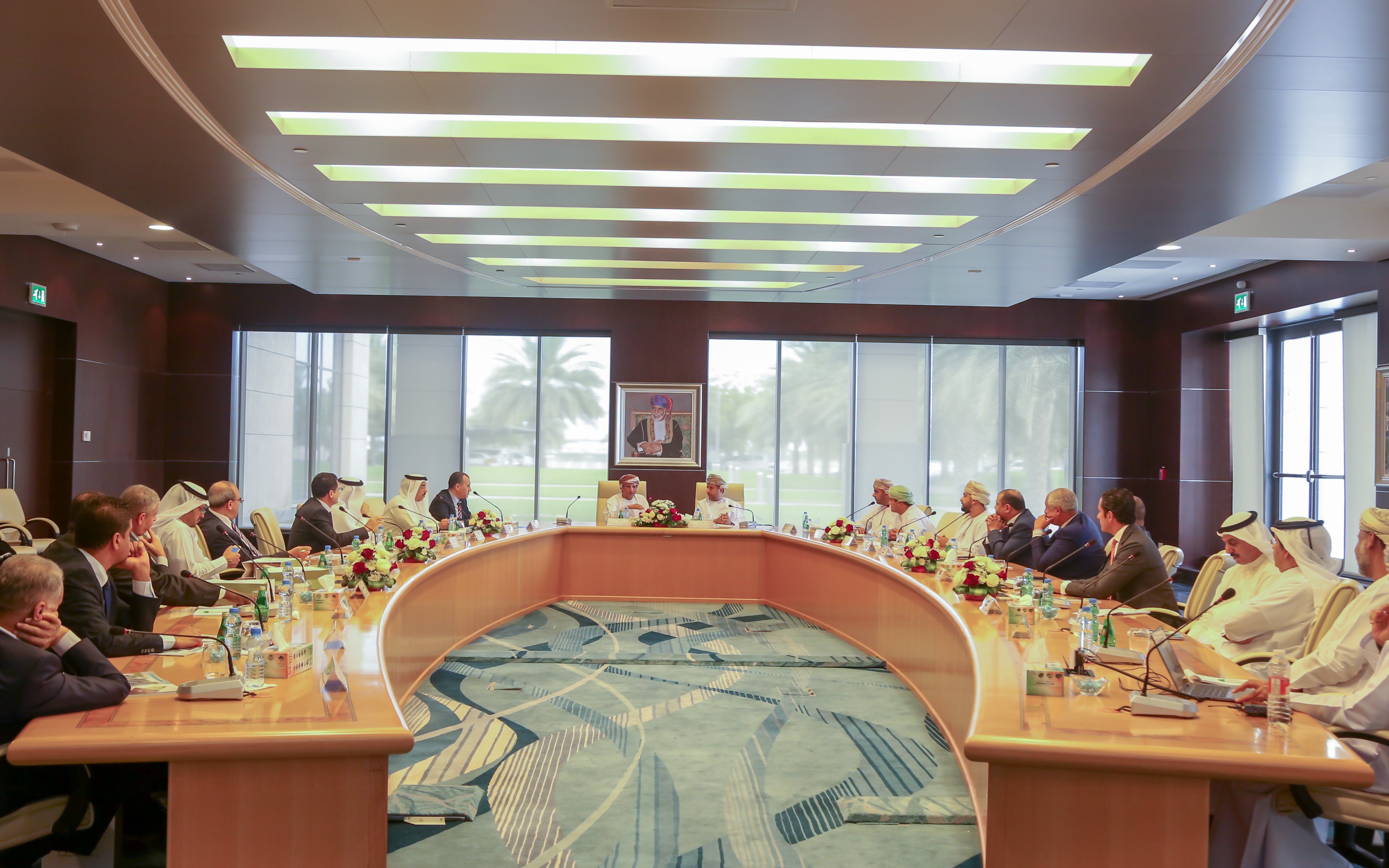 His Excellency Dr Mohammed bin Nasser Al-Zaabi, the Executive Officer of the Public Authority for Civil Aviation (PACA), received His Excellency Dr Mohammed bin Awad Al-Hassan, Acting Undersecretary of the Foreign Ministry for Diplomatic Affairs, the companionship of the ambassadors of the Arab countries in the Sultanate and with the presence of some CEOs of the sector companies.
A presentation was made to the guests to show the roles played by the Authority and the development of the aviation industry in the Sultanate by highlighting the important achievements and great potentials possessed by the Authority and the sector in general. As well as international representation from the significant role played by the Sultanate in the balanced global attendance, especially in recent years, which is reflected in contributing effectively in resolving international issues and the roles of mediation and support and hosting many international activities and programs. They also discussed the regional and global international organisations and awards obtained by the Muscat International Airport and Salalah Airport recently.
After that, the area was opened for discussion and response to queries. The Executive Officer of PACA expressed the importance of joint Arab cooperation in the field of civil aviation, especially in the technical fields and the exchange of experiences. He also expressed his pleasure to welcome Arab air carriers and overcome all challenges for direct air link to the Sultanate in Arab countries.
Short films about the industry's passion for aviation was presented. The competitive advantages feature of new Muscat International Airport as well as the strategic and logistical importance of Duqm Airport and other airports in Oman.
The guests were also accompanied by a visit to the Muscat Air Traffic Control Center and the National Multi-Hazard Early Warning Centre, during which the specialists there briefed on the Centers roles and capabilities.
At the end of the visit, His Excellency, the Acting Undersecretary of the Foreign Ministry for Diplomatic Affairs and the Ambassadors of the Arab countries, expressed their admiration for what they saw and heard about the development and potential of the civil aviation sector in the Sultanate. The Executive Officer of PACA thanked and appreciated the guests for accepting the invitation and attendance so that the door of communication is open in all that would develop and promote cooperation with all Arab countries.
Rate our content