Sultanate's participation in the Global Aviation Summit 2019
16 January 2019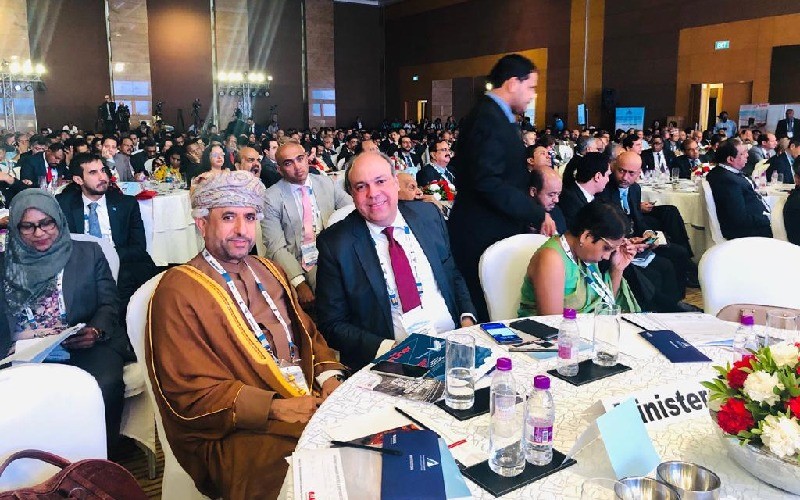 The Sultanate, represented by the Public Authority of Civil Aviation (PACA), is participated in the 2019 Global Aviation Summit held in Mumbai, the capital of India, between 15 and 16 of January.
The Sultanate's delegation is headed by HE Dr. Mohammed bin Nasser Al- Zaabi - CEO of the PACA.
The 2019 Global Aviation Summit discusses many issues related to the future of civil aviation. The most important of these is the study of regulatory and financing models for air transport, the concept of enabling aviation for all and the future of drones in line with safety and security standards.
The summit also highlights the need to develop aviation infrastructure, how governments deal with these financing opportunities globally and discuss how best to enhance air transport security through new technologies.
The subject of environmental protection has also received attention, where the summit discussed the latest innovative solutions to reduce carbon and take advantage of sustainable energy sources and biofuels to ensure the future of cleaner and quieter aviation.
On the sidelines of the summit, HE said that with the steady growth witnessed by the civil aviation sector, it is imperative that concert efforts are made for a unified global aviation system in harmony with security and safety standards through a safe and clean environmental system. That is achievable through maximum utilisation of modern technologies. HE added that these summits provide a platform to discuss the challenges facing the civil aviation sector and to create ambitious strategies, plans and innovations that will ensure their effectiveness by sharing experiences and perspectives in the civil aviation sector.
The summit includes many prominent leaders in the aviation industry to focus on policy-making and how to maintain safety and security standards through their experiences and stories of the successful approaches.
Rate our content