International praise from ICAO for PACA's efforts in managing contingency plans
02 July 2019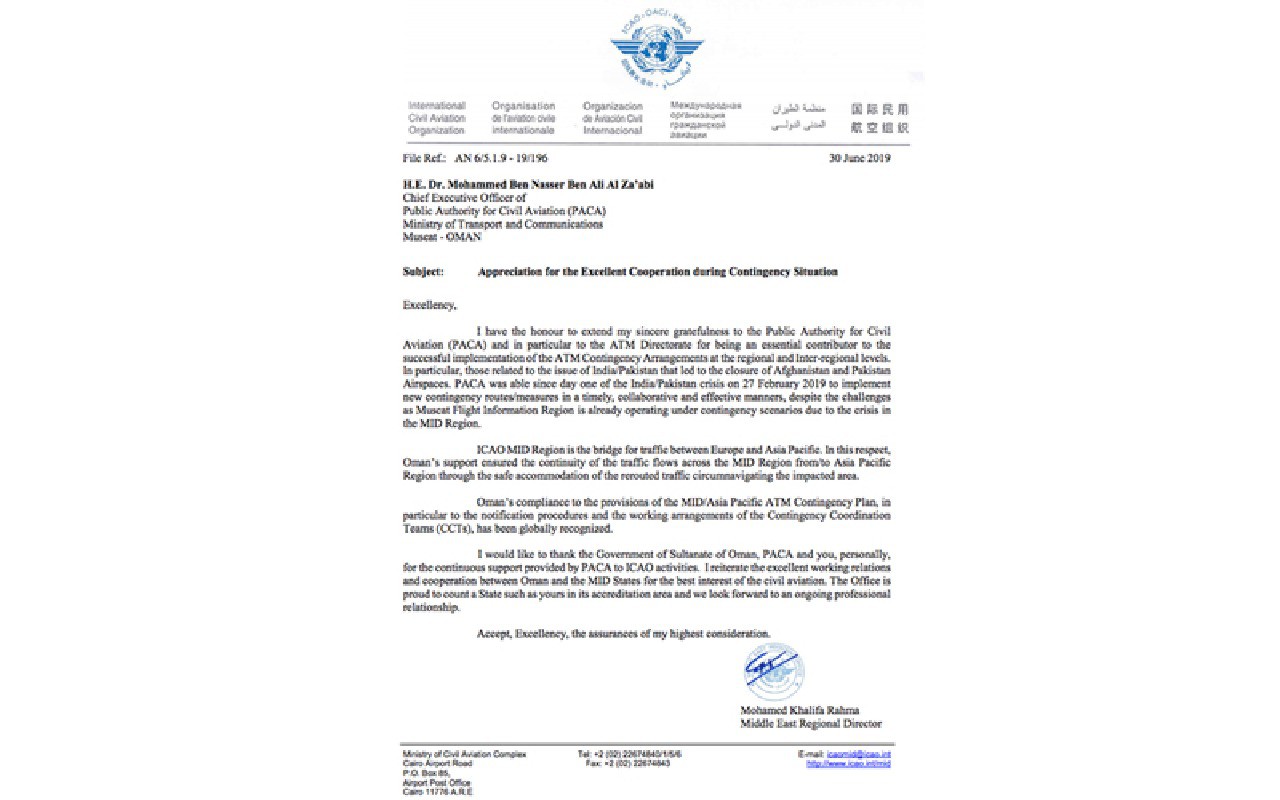 The Sultanate, represented by Oman's Public Authority for Civil Aviation PACA, received a letter of commendation from the International Civil Aviation Organization ICAO for the role of the Sultanate and its efforts during emergencies through carefully studied plans in accordance with international standards developed by ICAO. HE Dr. Mohammed Bin Nasser Al-Zaabi, Executive President of PACA, said that this tribute proves the Sultanate's progress and development in dealing effectively with changes and emergencies under the wise leadership of His Majesty Sultan Qaboos bin Said. Thanks to the contribution of the professional national cadres, whose great roles are highly appreciated and who are globally recognized, as well as the integrated infrastructure and advanced technical equipment, the contingency plans are developed accurately and implemented properly in accordance with ICAO's requirements, laws and local and international regulations, since the PACA's accession to the ICAO in 1973.
This tribute follows the success of the contingency plans and the effective measures taken by PACA during the closure of Afghan and Pakistani airspaces in the Middle East and Pacific regions, in which PACA succeeded in dealing with emergencies as it managed to implement new contingency routes' measures in a timely, collaborative and effective manner.
The Sultanate of Oman has been praised for being a bridge between Europe, Asia and Pacific, where PACA has contributed to ensuring the continuity of the aircraft movements across the Middle East region from/ to Asia and Pacific, through the safe accommodation of the rerouted traffic circumnavigating the impacted area. In addition to that, Oman's compliance with standard notification procedures and working procedures of the regional contingency coordination teams (CCTs), as well as their continued support for the activities of ICAO., has been globally recognized.
Rate our content