Launch of the Air Navigation radar at Salalah Airport
08 March 2018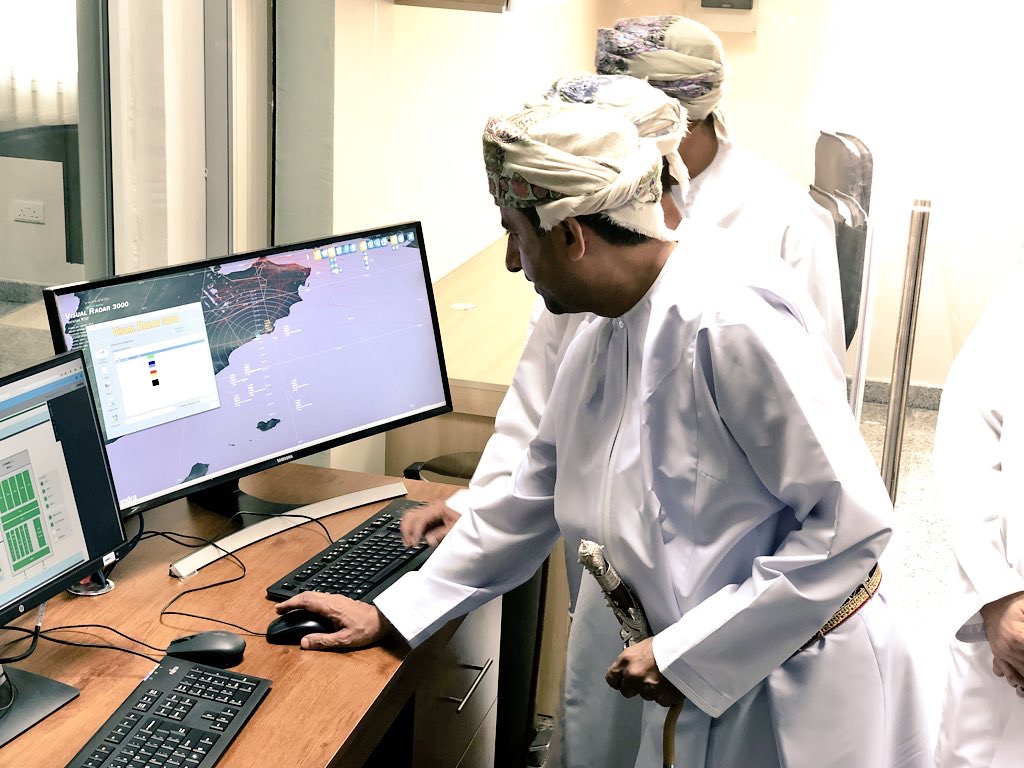 The Public Authority for Civil Aviation (PACA) inaugurated the air navigation radar in Salalah under the auspices of His Excellency. Dr. Mohammed bin Nasser bin Ali Al- Zaabi, CEO of PACA. The inauguration was attended by a number of officials from ministries and government authorities in Dhofar Governorate and PACA.
The radar project is part of the infrastructure development projects in the aviation sector and the development of navigation services in particular, in line with the rapid growth of air traffic in the region. In addition, enhancing the quality of services related to aviation's security and safety through the effective air traffic managerial strategy of PACA.This radar ensures the inspection as it is a key component of safe and effective air traffic control services, especially in the southern sector of the Omani airspace and the approach area of Salalah airport by connecting it with a series of distributed radars throughout the Sultanate. Thus, to cover all other navigation sectors and provide information related to air navigation services and Air safety.
The project includes technical surveillance areas, radars, workshops and a power supply unit. The tower is 40 meters high and is equipped with radar and navigational devices.The radar station was built according to the latest specifications and technologies with the total area of 1,393m2. The station consists of two radars:
1. The primary three-dimensional radar scans the airspace and identifies the aircraft objects to a distance of 110 miles (about 200 km) from the radar center.
2. Secondary radar to control aircrafts movement and identify their identity within the coverage of 256 miles (about 475 km) from the radar center.
The station has been enhanced by an automatic surveillance device and a surveillance technology based on the identification of the aircraft to its location via satellite to be exposed later on radar screens every second. This new technology is the first of its kind in Oman to monitor Omani airspace.
On this occasion, HE. Dr. Mohammed bin Nasser bin Ali Al- Zaabi mentioned that this project was supervised by the PACA with the cost of more than 5 million OMR, is a new achievement to be added to the series of achievements of the civil aviation sector. It reflects the great care by the wise government of His Majesty Sultan Qaboos bin Said to develop the civil aviation sector in the Sultanate by harnessing all the necessary capabilities to implement the sector projects with the best standards and the latest technologies available. This radar will effectively assist in the development of navigation services in the Omani airspace, especially in the southern air sector and the approach area of Salalah Airport. This will contribute to increasing the efficiency and accuracy of air traffic control to ensure the highest levels of security and safety. Likewise, to enable specialized national cadres to enhance the productivity of the sector and to continue the march of leadership and development.
Rate our content