Al-Sawadi Al-Sahil is witnessing a regional exercise to speed up self-evacuation from the tsunami
04 September 2018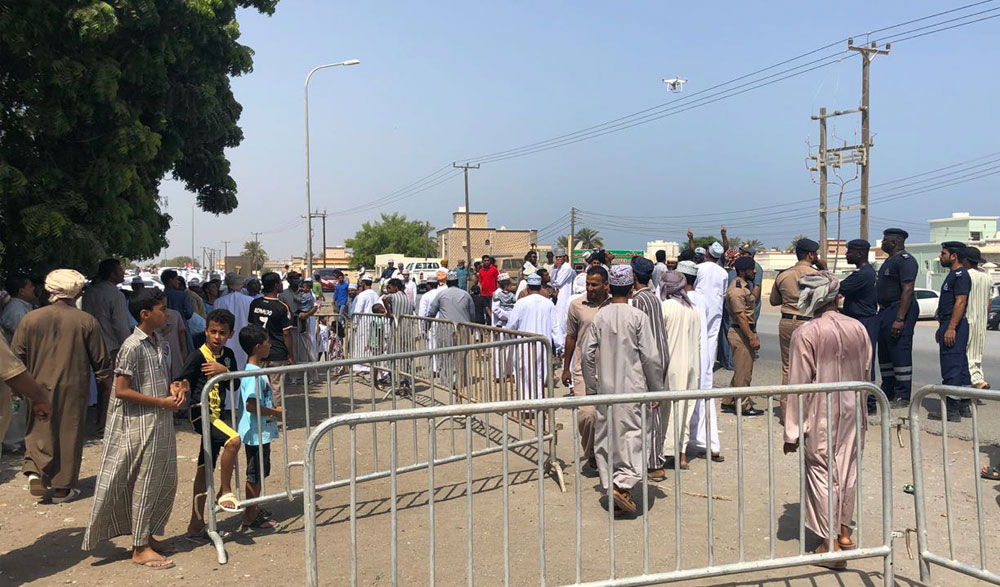 The Exercise for the Self-Evacuation of the Indian Ocean Waves18 (IOWave18) was launched today on the Al-Sawadi Al-Sahil in the Wilayat of Barka in particular due to the proximity of the selected area from the Makran subduction zone. The exercise was implemented by the National Multi Hazard Early Warning System (NMHEWS) at the Public Authority for Civil Aviation (PACA) in cooperation with several concerned authorities and with the participation of 23 countries bordering the Indian Ocean.

This exercise is the largest and is considered the first of its kind in the Sultanate to raise awareness from the risk of the tsunami. Al-Sawadi Al-Sahil was chosen for the ease of securing the exercise in addition to the presence of schools and hotels in the area. Studies also indicate that this area is more vulnerable to tsunami risks. The NMHEWS confirmed that this exercise comes to ensure the preparedness and readiness of all concerned sectors in real cases.

The Director of Forecasting and Multi Hazard Early Warning System Department, Bader bin Ali Al- Rumahi said that the Sultanate is located in a region which might be affected by local tsunamis from the Makran Subduction Zone and Ocean Wide tsunami from the Sunda trench off the coast of Indonesia. He added it may also be exposed to other hazards from tropical system and flooding. Pointing out that Sur was affected earlier by the earthquake occurred in Makran Subduction Zone in 1945. In addition, the coast of Dhofar government was affected by the tsunami waves in 2004 occurred in Sumatra.
Al-Ramahi confirmed that the Sultanate is capable of issuing the first warning of the tsunami within 6 minutes, surpassing a number of countries bordering the Arabian Sea and the Sea of Oman. The Sultanate is among the only Arab countries in the Indian Ocean region that has a specialized center and qualified cadres in the NMHEWS Operations as part of its Operational Procedures Manual.
It is worth mentioning that the PACA has provided awareness and interpretative lectures to the people, and published brochures, leaflets, and various publications on social networking sites besides on the media channels Furthermore, the readiness and management committee of the exercise had visited the area and put posters for the evacuation routes and maps, the identification of safe assembly points and allocating operation center and mobile clinic and other efforts to ensure the success of the exercise.
Rate our content