A protocol signing to amend the agreement on air transport between the Sultanate and Qatar
16 April 2018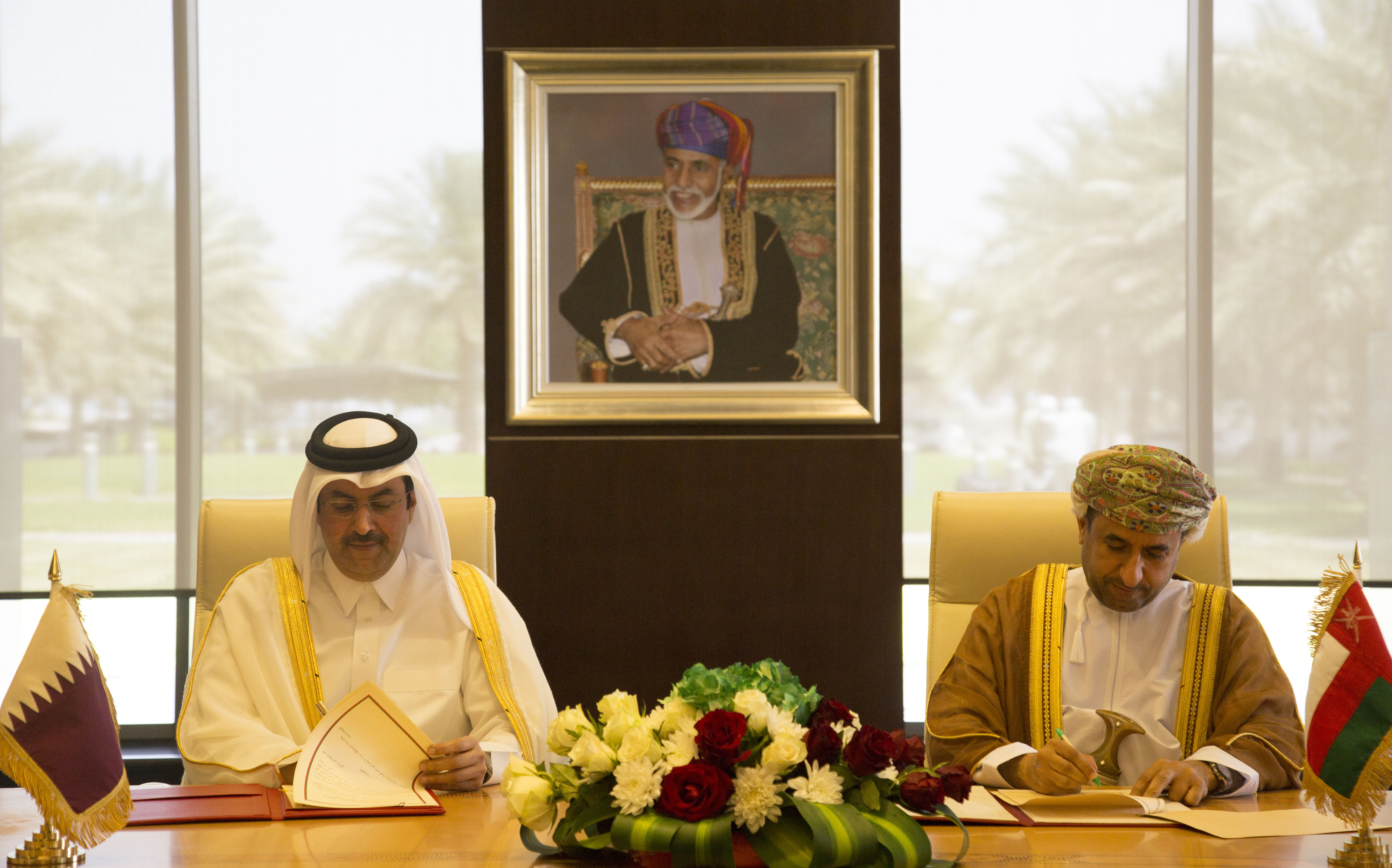 As a part of the Public Authority for Civil Aviations (PACA) efforts to strengthen the air transport system and improve its services, including economic feasibility, the Sultanate signed on April 16, 2018 the Protocol for the amendment of the air transport agreement between the Sultanate and Qatar.
The agreement signing has confirmed more openness and freedom of the air transport market, which related to the ticket prices and air transport services, so that airlines can freely determine air transport tariffs based on commercial considerations prevailing in the market when operated between the two countries. This protocol based on the pervious air transport agreement between Sultanate and Qatar that signed in 2007, and it allows national airlines to operate any number of flights between the two countries.
Dr. Mohammed bin Nasser Al- Zaabi, CEO of PACA signed the Protocol on behalf of the Sultanate and Abdullah bin Nasser Al-Subaie CEO of Public Authority for Civil Aviation of Qatar.
The Sultanate is associated with bilateral agreements in the field of air transport with many countries in the world, those countries amounted to 95 agreements and understanding memorandum. These agreements will regulate the technical and operational aspects of Aviation Companies and enhance the relationship in the civil aviation between Sultanate and the other countries. PACA is seeking to increase the number of air transport agreements through coming period as a part of the strategy plans aim to opening the investment aspects to attract international aviation companies.
Rate our content