Salalah & Al-Sharqiya aviation companies passed initial evaluation criteria for Genera Aviation license
11 July 2016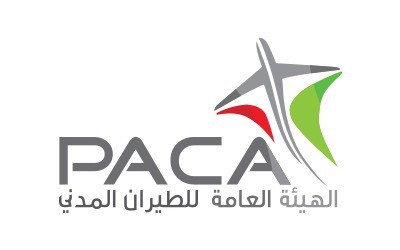 Public Authority for Civil Aviation (PACA) issued No Objection Certificate (NOC) for each of Al-Sharqiya and Salalah aviation companies for a license (B) for aircraft operators (which can accommodate nineteen seats or less/ with a maximum takeoff weight of less than ten tons) in general aviation sector after passing the initial evaluation criteria according to Economic regulation of licensing and consumer protection in Civil Aviation.
In this regard, HE Dr /Mohammed bin Nasser Al-Zaabi - CEO of PACA, confirmed that this step comes in the framework of activating the general aviation activities in the Sultanate and to open up the field of investment for the private sector in Oman to participate in civil aviation development through the establishment of private companies for air transport operating in the field of tourism, air freight, agricultural irrigation, helicopter, ambulance and other air transport activities.
HE explained that, the next step is expected from the companies which received the initial approval to proceed for obtaining an Air Operator Certificate (AOC), that precedes the issuance of the final Economic Operating License (EOL) thus enabling them to initiate and carry out their activities in accordance with Economic regulation governing the establishment of companies and institutions of air transport in the Sultanate.
HE added that that the proposed the headquarters of Salalah aviation company will Salalah Airport, while for Al-Sharqiya aviation company will be Muscat International Airport, adding that hopefully that these companies will activate internal air traffic between airports Salalah, Duqm and Sohar.
It worth mentioning that, PACA has received some requests from air transport companies earlier this year in response to government's orientation under His Majesty Sultan Qaboos Bin Said wise leadership, in the open field investment in civil aviation sector for the private's which is represented in the announcement issued by PACA in December 2015 through inviting investors to apply for General Aviation license to, from and within the Sultanate.
It is hoped to witness new operators in the various aviation activities soon.
Rate our content