Ras Al-Hadd Airport locates near the town of Sur in South Sharqiya region, aims to offer tourists the opportunity to sidestep lengthy road commutes from Muscat and is part of a larger plan for eco-tourism integrated projects. The airport will complement the development of a number of eco-tourist resorts along Oman's eastern coast, with a concerted effort being made to develop the area in a manner consistent with luxury and eco-tourism, which attracts discriminating tourists who have a specific interest in the natural world.
The first and the second packages are completed, tenders postpone the third one until the establishment of tourist facilities in the region.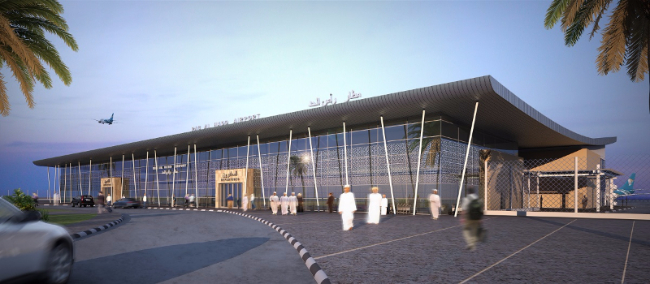 The terminal space in the airport is (5,600) m2. Airport works with terminal building capacity of 500,000 per annum annually. It consists of (4) boarding bridges, and (7) booths to complete the traveling procedures. The runway length is (4) km, and width is (75) meters, and the control tower height is (37) m. Construction works for each airport have been divided into three packages, the first one includes airport road network and utilities. The second package contains construction works for the runway, taxiway, apron, and all other accessories.